Protect your business information assets securely.
Services: Information Security
ISO 27001:2013 (ISO27001) is an International Standard that has been prepared to provide a model for establishing, implementing, operating, monitoring, reviewing, maintaining and improving an Information Security Management System (ISMS).
ISO 27001 provides an ISMS a framework for implementing these principles using the 'Plan - Do - Check - Act cycle and management system processes. The implementation of ISO27001 is an ideal response to legal and contractual requirements and potential security threats such as:
Misuse
Hacking
Penetration
Theft
Viral attack
Risk assessment – Organisations conduct an Information Security Risk Assessment.
Security design and implementation – Organisations incorporate security as an essential element of information systems and networks.
Security management – Organisations adopt a comprehensive approach to security management.
Awareness - Organisations are aware of the need for security of information systems and networks, plus what they can do to enhance security.
Responsibility - Organisations are aware of the need for security of information systems and networks, plus what they can do to enhance security.
Response – Organisations act in a timely and co-operative manner to prevent, detect and respond to security incidents.
How the organisation can benefit from ISO27001:2013:
It can act as the extension of other Management Systems (ISO9001 & ISO14001) to include security.
It provides an opportunity to identify and manage risks to key information and systems assets.
Provides confidence and assurance to trading partners and clients; acts as a marketing tool.
Customer satisfaction by giving confidence that their personal information is protected, and confidentiality upheld.
Business continuity through management of risk, legal compliance and vigilance of future security issues and concerns.
Legal compliance by understanding how statutory and regulatory requirements impact the organization and its customers.
Improved risk management through a systematic framework for ensuring customer records, financial information and intellectual property are protected from loss, theft and damage.
Proven business credentials through independent verification against recognised standards.
Ability to win more business particularly where procurement specifications require.
Allows an independent review and assurance to you on information security practices.
The information security management system services provided by QSP Solutions include:
Implementation and operation of information security management system to ISO27001.
Information security policy statement, information security objectives and procedures [a copy of the MS07 Information Security Policy is available by clicking here]
Identifying compliance with information security and other regulations.
Development of information security management programmes.
Delivery to staff of employee ISO27001 and information security awareness training sessions [an ISO27001:2013 Awareness Briefing is available by clicking here]
Undertake and manage information security internal audit programme, including audits, audit reports and support through to resolution of any issues arising.
Liaison with the chosen certification body for certification to ISO27001:2013.
Maintenance of the ISO27001 management system post certification.

An ISO27001:2013 Action Plan is available by clicking here [clicking here]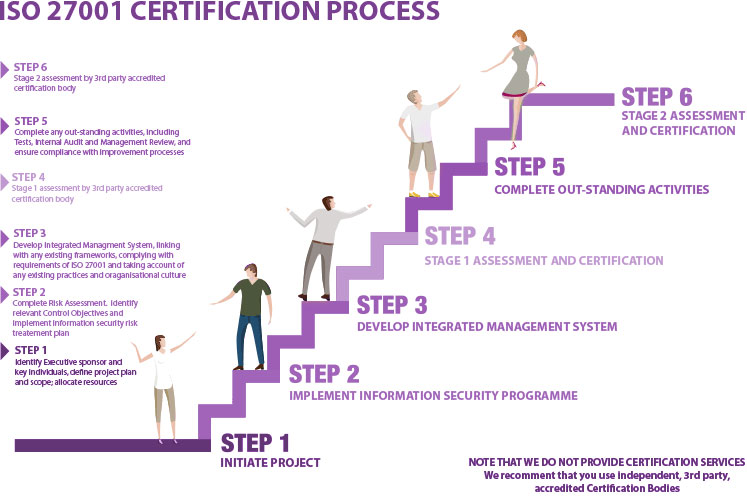 The clauses of ISO14001:2015 are: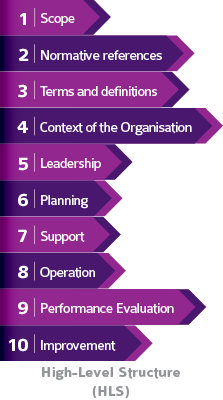 Scope
Normative references
Terms and definitions
Context of the organization
Leadership
Planning
Support
Operation
Performance evaluation
Improvement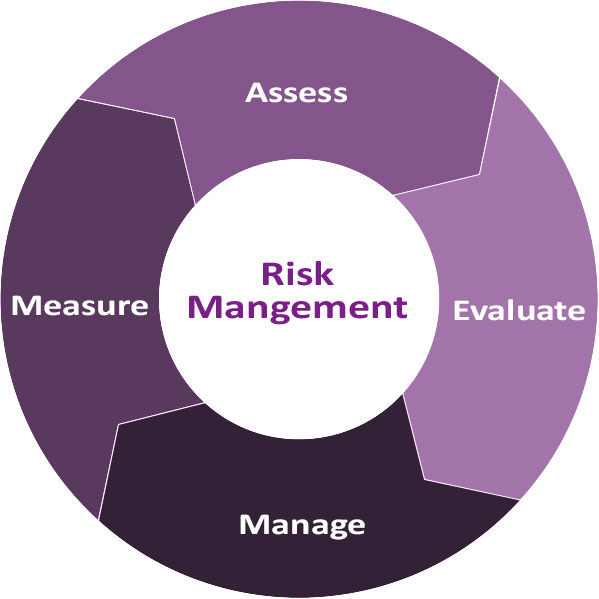 We spend over 1 million hours each year improving the performance of businesses around the world This experience allows us to see first-hand how ISO27001:2013:
Helps you identify risks to your information and put in place measures to manage or reduce them
Helps you put in place procedures to enable prompt detection of information security breaches
Requires you to continually improve your Information Security Management System (ISMS)
Improved reputation and stakeholder confidence
Better visibility of risk amongst interested parties
Builds trust and credibility in the market to help you win more business
Requires you to identify all internal and external stakeholders relevant to your Management System ISMS
Requires you to communicate the ISMS policy to and ensure that the workforce understands how they contribute to it
Top management need to define ISMS roles and ensure individuals are competent
Improved information security awareness amongst all relevant parties
Reduces likelihood of staff-related information security breaches
Shows commitment to information security at all levels of the business
Gives you a framework which helps you to manage your legal and regulatory requirements
Makes you review and communicate your regulatory requirements to other interested parties
Reduces the likelihood of fines or prosecution
Helps you comply with relevant legislation and helps make sure you keep up to date
It makes you assess risks to information security so you can identify potential weaknesses and respond
Requires you to put in place controls that are proportionate to the risks
Requires you to continually evaluate risks to your information security and make sure the controls you put in place are appropriate
Helps you protect your information so you can continue business as usual and minimize disruptions