Enhance your reputation, comply with legislation and reduce costs.
Services: Environmental
Introduction to ISO14001
Environmental Management Systems are relevant to all organisations large or small, public or private, manufacturing or service.
ISO14001:2015 is an internationally recognised environmental management system standard. It provides a framework for the effective management of an organisations impacts on the environment including compliance with the environmental legislation.
How the organisation can benefit from ISO14001:2015
Improving an organisation's efficiency by reducing the consumption of resources through improvements in energy and water usage and through waste minimisation, leading to increased profitability.
Minimising the risk of regulatory and environmental liability fines and reducing the risk of non-compliance with legislation and subsequent costs/prosecution.
Reductions in the risk of pollution incidents and other releases to the environment and therefore avoidance of unnecessary clean-up costs and/or enforcement action by regulatory bodies.
Over the last decade customers are requiring orgainsations adopt stricter environmental regulations and practices, making certification to ISO 14001 a greater necessity for the long-term viability of businesses and providing them with a competitive advantage and improved brand image.
Improving an organizations ability to win more business, particularly where procurement specifications require certification to ISO14001 as a condition to supply and PQQ requirements.
As an internationally recognized standard, businesses operating in multiple locations across the globe can register as ISO 14001 compliant, eliminating the need for multiple registrations or certifications.
Additional benefits of ISO14001 can include:
Improve your reputation

Today's organizations need to address environmental expectations from stakeholders, including customers, non-profit organizations, neighbours, and others, if they don´t want to be at risk of losing their position in the marketplace. A good way to demonstrate commitment to environmental protection is by implementing an Environmental Management System, which will improve your corporate image and reputation among all these interested parties. In addition, because ISO 14001 is an internationally recognized standard, many contracts or tenders require companies to be certified in ISO 14001, so it can also be seen as a marketing tool to enhance your image and credibility and gain new contracts.

Comply with applicable statutory and legal requirements

Implementing an Environmental Management System in your organization will definitely help you to comply with statutory and legal requirements. It will also assist you with monitoring your compliance in a systematic way and to identify new legislation with enough time to make the necessary adjustments in the business. As a consequence, on the one hand you will improve your corporation's image, while on the other hand, you will avoid costly fines coming from a legal breach that may occur.

Reduce your costs and improve efficiency

One of the main benefits of incorporating an Environmental Management System in your business strategy is avoiding risks related to any environmental incident, thereby reducing costs related to fines or reparations. Also, improving the efficiency and performance of your business activities, in terms of reducing the use of natural resources (i.e., water), energy, and waste, will significantly lessen related expenses.

Assure a continual improvement culture

Being one of the most remarkable ISO 14001 principles, adopting a continual improvement culture will help the company to gain more efficiency in its processes, increasingly cutting costs and reducing the recovery time when problems arise. This continual improvement can be achieved thanks to gathering accurate data, which can be used to track any change and compare different situations that may happen in the organization.

Gain new customers

In response to a growing green supply chain, many suppliers are asked to comply with an environmental standard. In this sense, ISO 14001 certification is definitive proof of managing and mitigating environmental impacts in a business.
In addition, when applying for a new contract, sometimes companies are asked to be ISO 14001 certified, so implementing an Environmental Management System means a clear competitive advantage in the actual marketplace.

Engagement of employees

Getting employees involved in the improvements of the activities that they perform in their work contributes to their engagement in the business, positively influencing employee morale and reducing turnover. When people feel happier in their work, they are more productive in their position. As a consequence, there is an important impact in the company, reducing expenses related to hiring new personnel who need to be trained.
The environmental management system services provided by QSP Solutions include:
Implementation and operation of environmental management system to ISO14001.
Environmental policy statement, environmental objectives and procedures [a copy of the MS03 Environmental Policy is available by clicking here]
Identifying compliance with environmental and other regulations.
Development of environmental management programmes.
Environmental aspects and impacts management.
Delivery to staff of employee ISO14001 and environmental awareness training sessions [an ISO14001:2015 Awareness Briefing is available by clicking here]
Undertake and manage environmental internal audit programme, including audits, audit reports and support through to resolution of any issues arising.
Liaison with the chosen certification body for certification to ISO14001.
Maintenance of the ISO14001 management system post certification.
An ISO14001:2015 Action Plan is available by [clicking here]
The clauses of ISO14001:2015 are: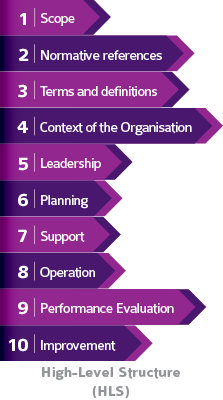 Scope
Normative references
Terms and definitions
Context of the organization
Leadership
Planning
Support
Operation
Performance evaluation
Improvement
A PDF outlining the ISO14001:2015 Clauses is available by [clicking here]